Salut mes amis !
Through the months I have been searching and craving some products that I just must have However I haven't gotten the chance to pick them off. Here is my April Wishlist
1. (As I Am) DOUBLE BUTTERCREAM
Rich Daily Moisturizer
I have really  gotten into hair lately . Growing it out , styling it (I am really bad at this one). Hair is really something, in the fashion & beauty world , that I haven't really cared about resulting to split ends and other annoying little things that hair does . As I Am DOUBLE BUTTERCREAM Rich Daily Moisturizer has been highly praised in the afro side of the blogosphere . I'm still taking my time to research about it but it looks like a winner.
2. Vivid Blush Lacquer Desire  ( Makeup Revolution )
It was only today that I stumbled upon this fabulous creation by Makeup revolution. They know how to get a girl's heart pumping . Not only that but it is only £1.99 !!
"Ultra intensive liquid blush for intense pop of colour and easy to blend" – Makeup Revolution
3. Nudestix Lip Gloss Pen ( Urban Outfiters  )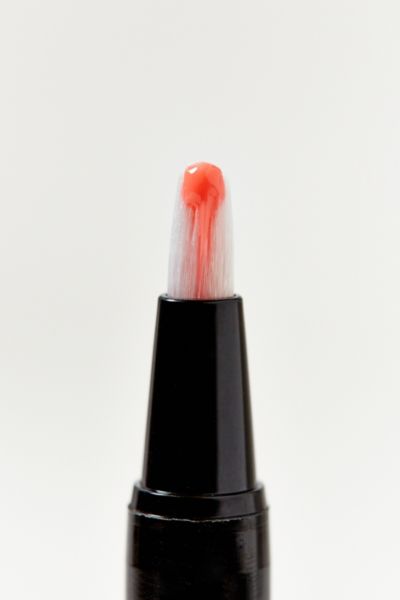 I have nothing to say about this other than : IT IS BEAUTIFUL !!. It kind of reminds me of Stardoll , I really don't know why. .
" These twistable, creamy liquid lip colors give lips a stay-put, kissable formula in a glossy finish. Slick on a hint of lasting color plus comfortable moisture, thanks to a formula that including peptides, shea butter, and vitamin E. Created by two sisters and their mom, Nudestix is all about an easy, natural-looking approach to beauty.  "
4. MOTO Button Front A-Line Skirt (TopShop )
I saw this on the  Topshop website and I was speechless. I have always been a sucker for all things denim but I love the way the skirt is styled !
"MOTO vintage wash denim skirt in this season's must-have A-line silhouette with a button front fastening. "
That is all for today , are there any other products that I should check out ? Comment your opinions in the comments 🙂
LaFortune xx
P.S What is something that you have been eyeing lately ?